Together against sexual exploitation of children
October 30, 2015
Child, sexual abuse and exploitation online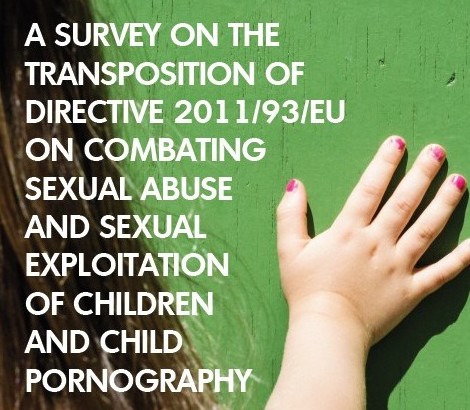 "Together against sexual exploitation of children" is a project jointly run by eNACSO, Missing Children Europe and ECPAT International.
The project focuses on identifying the manner in which 7 key provisions of EU Directive 2011/93/EU on combating the sexual abuse and sexual exploitation of children and child pornography has been transposed into national legislation by EU Member States that are bound by it (all 28 Member States except Denmark) by 18 December, 2013.
2014 saw the submission of 27 "national reports" by a number of prominent European law offices who offered their assistance on a pro bono basis, by a network of rapporteurs, coordinated by the European Law Students Association (ELSA) and by some of the member organisations of the NGOs coordinating the project.
The findings on 3 of the topics selected were presented and discussed at a workshop held in April 2015 which was attended by over 40 persons from the European Commission, legal practitioners, NGOs and permanent representatives from EU Member States.
Participants discussed findings from the survey that focused on the following topics:
the criminalisation of "online grooming" activities;
the measures taken to control the access of convicted sex offenders to professional or voluntary activities involving direct and regular contact with children;
child friendly justice.