Where is the child in all this? Reflections on eNACSO's intervention at the 10th Internet Governance Forum (IGF) 2015
April 29, 2016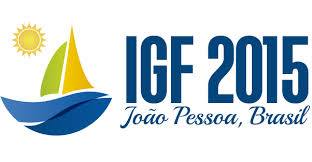 A delegation of eNACSO participated at the IGF 2015 in João Pessoa, Brazil, from 10 to 13 November 2015.
The main idea was for eNACSO to raise the visibility of children's voices and issues and advocate for their needs and interests.
The team had made a preliminary choice of which sessions to attend and had prepared for these, though of necessity there had to be a degree of flexibility to accommodate emerging issues. It was an event offering many opportunities to showcase the eNACSO network, to listen to feedback and to learn about
This Report about eNACSO's intervention at the IGF 2015 is selective and covers the team's key activities, reflections and learning; it is not aimed to be a comprehensive report about the whole event for which readers may wish to consult the IGF website at www.intgovforum.org.