The European Child Online Safety Conference 2012
October 29, 2012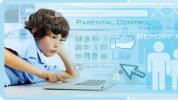 eNACSO chair Mr. Kuno Sørensen  will be a speaker on the panel at this conference.
There is no doubt that the internet has created a wide range of beneficial opportunities for children and young people in Europe. Increasingly, European children are starting to go online at a younger age, with a recent report suggesting that the average age to start is seven. Given these trends, European policymakers and industry have a responsibility to protect children from the threats and risks that the internet may pose.
This conference will discuss opportunities to address these risks in light of the Commission's recently released 'European Strategy for a Better Internet for Children' and other existing initiatives concerning young people and the internet, including the 'CEO Coalition to make the Internet a better place for kids'. We will also explore current regulatory and technology challenges as well as opportunities to respond in this fast evolving and dynamic environment.