Revolutionising primary education in Bangladesh
February 18, 2016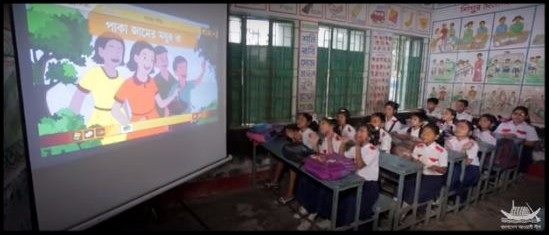 Bangladesh's Honourable Prime Minister Sheikh Hasina launched a brand new education initiative that will potentially give nearly two million primary school students access to quality education.
The Government, BRAC and Save the Children came together to successfully convert primary school textbooks into digital multi-media content available via mobile and online, making them attractive, enjoyable and easily accessible for children.
The Government has already provided multimedia facilities to over 1,500 primary schools and aims to reach all of the 63,601 primary schools across the country in the near future. Learn more about this innovative educational approach.