Parliament approves the Data Protection Package, eNACSO's position
April 29, 2016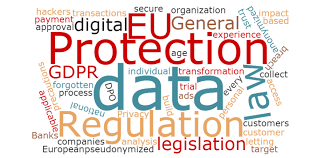 The Data Protection Package was adopted by the EP in April 2016 after extended negotiations between Member States, the EP and the Commission.
See the DEBATE, the PRESS RELEASE and the LAST VERSION OF THE REGULATION*
*Please note that the final version will be published in the Official Journal at a later stage
eNACSO has written to Commissioner Jourova to express its support for a suggestion by Claude Moraes that the Commission consults with stakeholders on the application of articles in the Data Protection Package related to parental consent. eNACSO also offered to engage with the Commission, Data Protection Authorities, the EP and other relevant stakeholders to develop guidance for coherent interpretation and implementation of the Data Protection Package. Read these letters: one is a copy of a letter sent by Claude Moraes MEP to Commissioner Jourova and the other is our letter to the Commissioner, following up on it.
eNACSO would like to echo the concerns about the Data Protection Package in relation to parental consent discussed by John Carr in his blog. Read more here