Better Internet for kids (BIK) – Focus on Data Protection on behalf of eNACSO's Member
April 26, 2016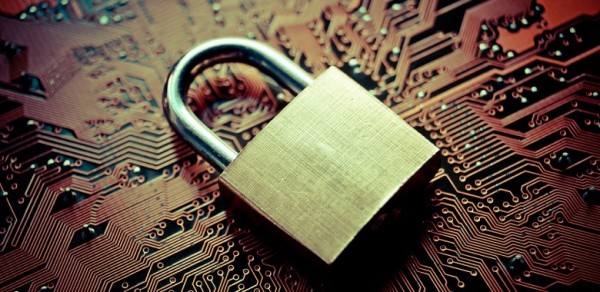 Better Internet for kids (BIK) has recently published the latest edition of the BIK bulletin with a special focus on the topic of the General Data Protection Regulation (GDPR). In this article, three members of Save the Children Denmark youth panel – member of eNACSO – express their views on what the changes might mean for them, with particular reference to Article 8 which could have repercussions on the use of social media for young people under 16 as parental consent is now needed.
Luca, 17 years old
"As a 17-year-old student from Denmark, I'm dependent on using the internet every day, but I'm also dependent on my data being safe while using the internet. Equally, I'm dependent on social media for my social life, reaching out to my parents, friends, grandparents etc. I'm sure that a regulation needing parental consent to access these networks if under the age of 16 is irrelevant and won't be tolerated. What I understand, and as I have experienced over the few years I have been using social media, is that I learn from my mistakes, but with my parents on the sidelines (sidelines being the keyword here!). Social media is a part of growing up, it's part of getting to know who you are, to evolve as a human and as a young citizen in the world online.
"Yet, when that is said, the safety of the information which is being spread online every single millisecond needs to be more secure than it already is. Although I think that we have come a long way in securing people's information from getting into the wrong hands, it has to be up to the individual as to what should be shared and what shouldn't. Also, of course there should be the option to have 'the right to be forgotten', to have the right to be autonomous and not be affected by other people online."
Olivia, 16 years old
"We all want a safer and better internet for children and young people. The question is just how can we achieve that? I don't believe it's through legislation and restrictions. I think we have a better shot at a safer internet if we guide and help instead of control.
"We can't ignore the fact that very young people are on social media, but we can't stop it either. If new legislation is needed, I don't think a higher age limit is the solution. All it will do is cause even more young people to be on social media with a fake age. I have another proposal: when you sign up at a young age, the privacy settings available should be based on your age. As young people get older and more mature, the profile can become more open and more information can be shared. With this method, children can learn, step by step, about the use of social media and how they best can protect themselves.
"I suggest that when you sign up for any social media platform, when you are at a certain age, you should see a short, animated video on what good behaviour is. It should be a normal part of the signing up, just like choosing a profile picture. If the video is fun and has some good points as least some of it will stick.
"To sum up, I don't think that raising the age limit on social media will help. It will not lead to fewer children on social media but will reduce the help and concern for the children who are on social media with a fake age. Instead, I suggest we help and guide them. In this way, young people will slowly mature in social media environments and be better navigators in the new big viral universe."
Silke, 17 years old
"When you're a teenager, it's a very big part of your life to be able to have contact with your friends and family. I've been using Facebook for four years now: it has been a very big part of my life these past years, and it still is. I'm able to text with my friends who live far away or friends that I haven't talked to for a long time. We also use social media to talk about school and other important things. I know that there are other alternatives to Facebook, WhatsApp or similar services to communicate, but we are so used to using these types of social media that we can't live without them. If the age limit is raised to the age of 16, young people will probably find other alternatives that also use their personal information.
"I'm very aware that changing the age limit is to protect young kids' private information, and that's a good thing. But I don't think that it's a good solution when there are many other alternatives to protect their private lives. I think that one place to start is with the companies: you have to change their ways of collecting private information. Secondly, there are thousands of kids who do not know that they are sharing their personal information with other people. I think it's far too easy to just raise the limit: kids will not know what they have done wrong – it will feel like some kind of punishment. I think the most effective way is to educate them when they're younger. That way, they'll grow up knowing how to act on social media and the internet."
The views and opinions expressed in this article are those of the authors and do not necessarily reflect the views of the Better Internet for Kids Portal, European Schoolnet, the European Commission or any related organisations or parties.
The original article is available here: https://www.betterinternetforkids.eu/web/portal/news/detail?articleId=751102